The crisp clean air is overwhelming, the wind blowing and the sun shining. The view from the flight is already sweeping me off my feet and standing on solid ground seeing the mountains up close reminds of why I love where i come from and why Scandinavia is magical.
A drive through mythical fjords, tall trees and gigantic stonewalls we arrive at Rosfjord Strandhotell. Gaute, the smiling Viking, receives us with a wonderful meal of fresh-caught fish and ramson onions and a comforting glass of red wine. It has been a long trip but it is already worth it. The next morning we kick off with good-old Scandinavian breakfast of Swedish "knäkbröt", amazing un-pasteurized cheeses, yoghurt and granola – all of course homemade.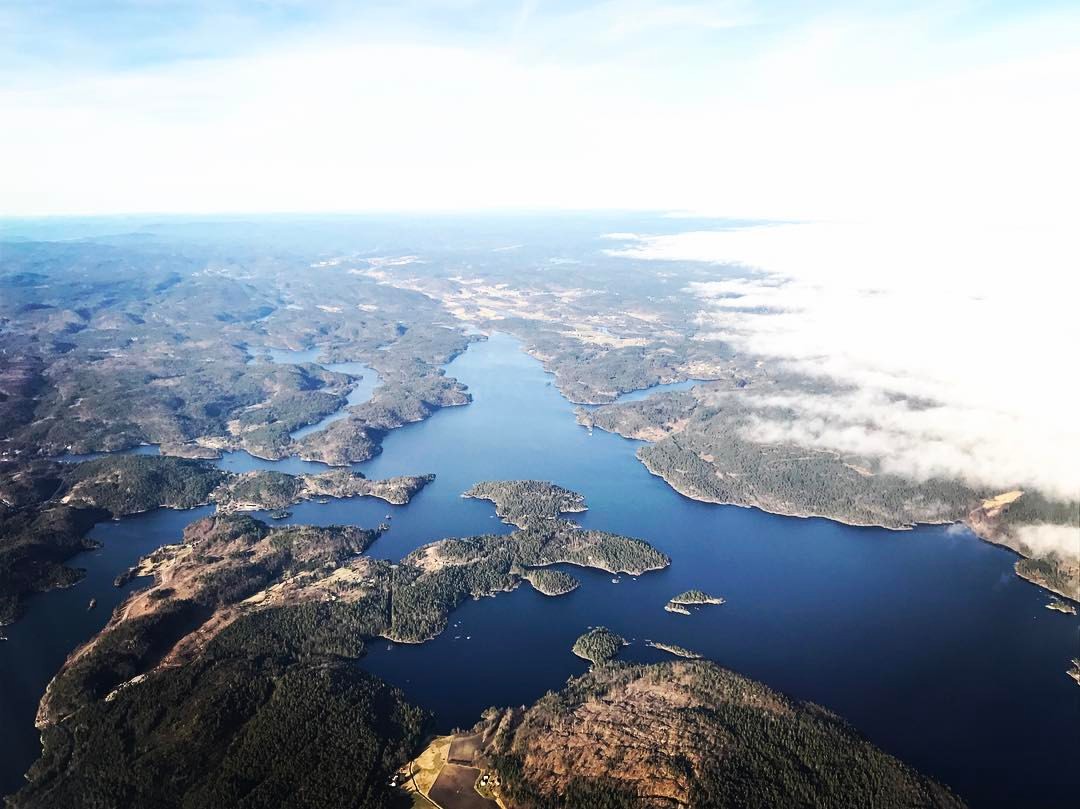 The Fjords of Norway. Where Vikings used to hang out
Photograph by Kaimila Seilder
Sjömat at Sørlandet is an annual event bringing in inspiration from everywhere to help the region grow as a tourist spot and to let people know the high quality of products and services the region offers.
The day is filled with extremely inspiring examples of successful projects completed in Norway and Sweden related to gastronomy and tourism and it makes me put Scandinavia on the "to-do list" of places to come back and explore. A new underwater hotel is in the making and will definitely be worth returning to this part of Norway for.
At lunch is where everything comes together and I am convinced that even though we can transport most food around the planet for people to enjoy everywhere, it will never be the same as eating fresh scallops the size of a hand, mussels, shrimp, king crab, oysters, eel, lump fish roe and salmon in its natural habitat and a few hundred meters from where it lives. One of the most impressive tables of fresh produce I have ever seen.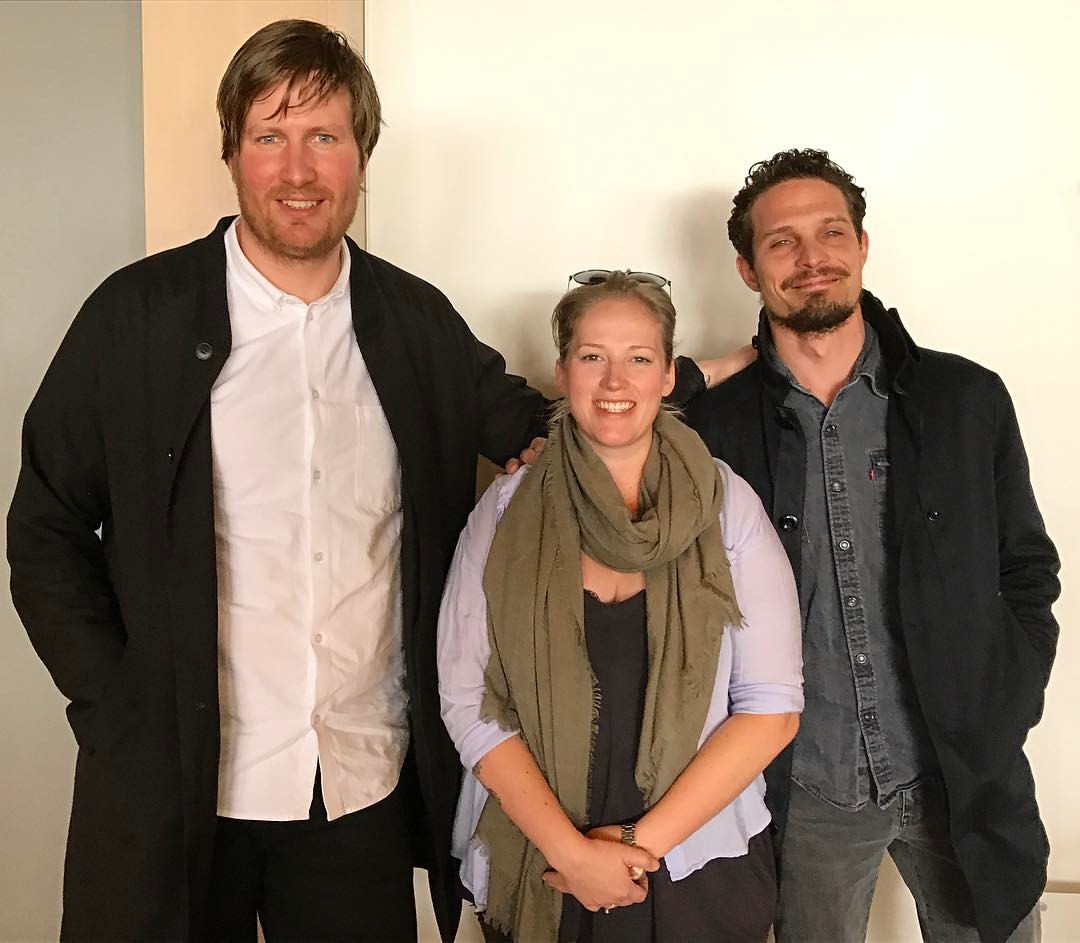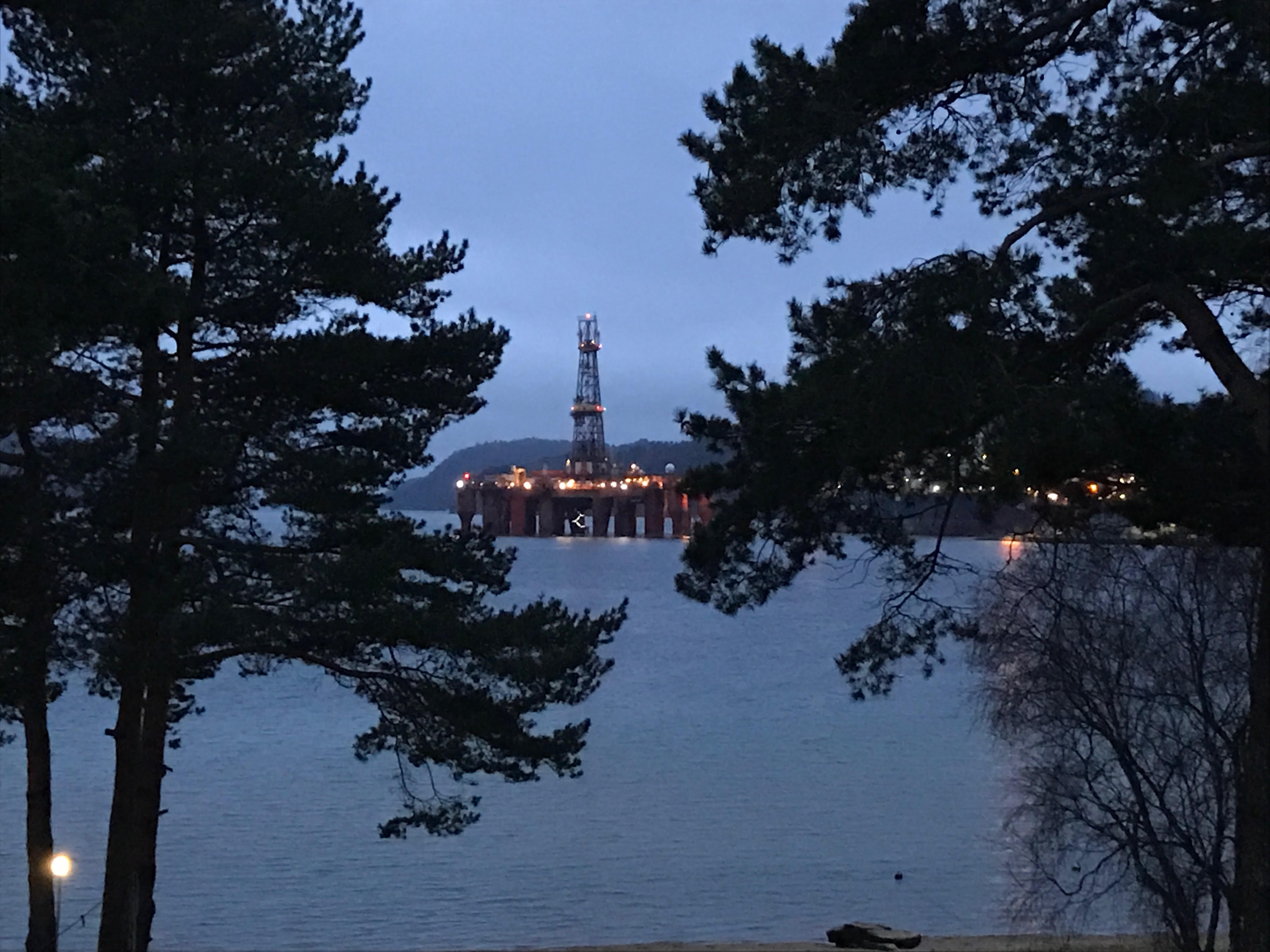 Picture on the left is with fellow Danish chefs Esben Holmboe Bang of Maaemo and Jonathan Berntsen of CLOU
And picture to the right is the James Bond-setting seen from my terrace at Rosfjord Hotell. An oil rig parked in the fjord or a base for an evil plot against world peace.
Photograph by Kaimila Seilder
A very inspiring day with genuine craftsmanship and a will to succeed unlike any I've seen so far and finally getting a chance to share a dinner with the extremely talented chef and colleague Jonathan Berntsen from Michelin-starred CLOU without any of us cooking, as well as on day two listening to Danish (Norwegian at heart) Chef Esben Holmboe Bang of three-starred Maaemo, explaining his love for the rough Northern parts of Norway and the uniqueness of the products from there.
After two days at the shores of Scandinavia it's time for a change of scenery and something completely different. I'm heading for Madrid Fusión in Manila, the Philippines!