I arrive to Vienna with Trine on Easter Sunday and we are received by Ambassador Kristian Brask Thomsen, himself.
We start out with a casual 4-hour walk around this amazingly beautiful city, of course in hunt of a strudel! (You still owe us one Vienna!). Digesting the overwhelming architecture and getting ready for our first Wiener schnitzel we head back out into the cold European evening.
The next day we are treated to a visit to the wunderschön Schönbrunn Palace by our very attentive host Klaus Piber of Mercado restaurant, where we will be cooking the next couple of days, also getting to know the wine region within the Vienna city limit. A spectacular drive through vineyards and a quick spot-on lunch at Amador's Wirtshaus is a wonderful way to spend the afternoon.
Photograph by Kamilla Seidler
Mercado, the Latin-inspired restaurant is beautifully decorated by Mrs Piber, sweet Luz, who with her Latin roots skilfully bring Latina life and colour into this spacious funky place and we indulge in a great dinner with friends of the house in the black butterfly room for private dining, our palates being introduced to most of the continent.
With the team of charming Mexican, Colombian and Dominican girls in the kitchen and Ariki from the Easter Islands on the floor we switch back to Spanish and take the tone up a bit!
With some ingredients brought from Bolivia mixed with the vast selection of good local products, cooking here is fun!
We are lucky enough to squeeze in a truly unique lunch at restaurant Steirereck before our first evening service. A ballet of young talent on the floor, proud of what they do and it shines through that they all take pride in perfection but with a smile and a very comfortable homey feeling.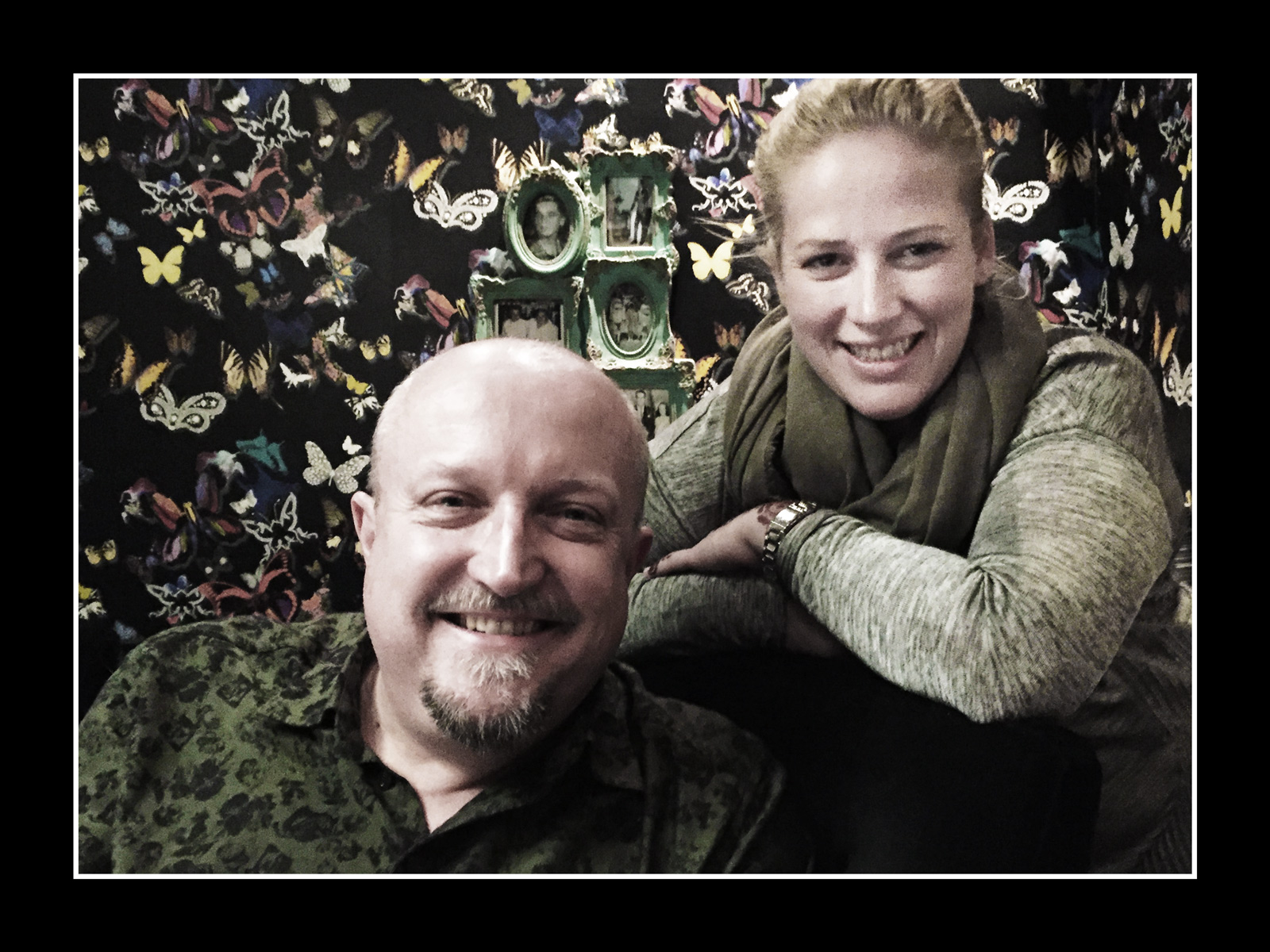 On the second night with happy guests and a service well executed we make it to the last serving at Konstantin Filippou's dark wonderful restaurant and share stories from the gastronomic battlefield- An incredible and very personal experience.
Last evening in Vienna the restaurant is also filled with wonderful people and even some who have visited Gustu and is praising my head chef Marsia Taha for her hospitality and tour of the restaurant that she gave them when they visited Bolivia last year.
We say good buy for now with steaks at Frank's and red wine until 4am.. We are getting too old for this! We head to the airport at 5.30am and give Trine a big hug and a good trip back to Copenhagen and continue to a very special place for me.. Donostia, País Vasco also known as San Sebastian, Spain.