In January of this year I had the tremendous pleasure of meeting Diego Guerrero at DStage while shooting the Art of Slow series for Zacapa Rum and our four-hands lunch was the presentation of our episode.
With help from Alberto most of the prepping was ready by 9pm and a quick change of clothes later I head for Punto MX, the first Mexican Michelin starred restaurant continuing in the Latino spirit!
Photograph by Kaimila Seilder
The instant welcome, bright colours and smiles on everyone's faces takes you right back to Mexico. We have a very well-executed meal with bursting flavours and beautiful presentations and then of course a little bit of mezcal from the impressive selection. A perfect end to the first night in Madrid.
I start out early to get everything set for lunch and the morning quickly fills up with fotos and interviews and service moves closer and closer.
I have the Venezuelan team with me led by Junior and we get everything set up. People start gathering and it's time to present the video followed by lunch.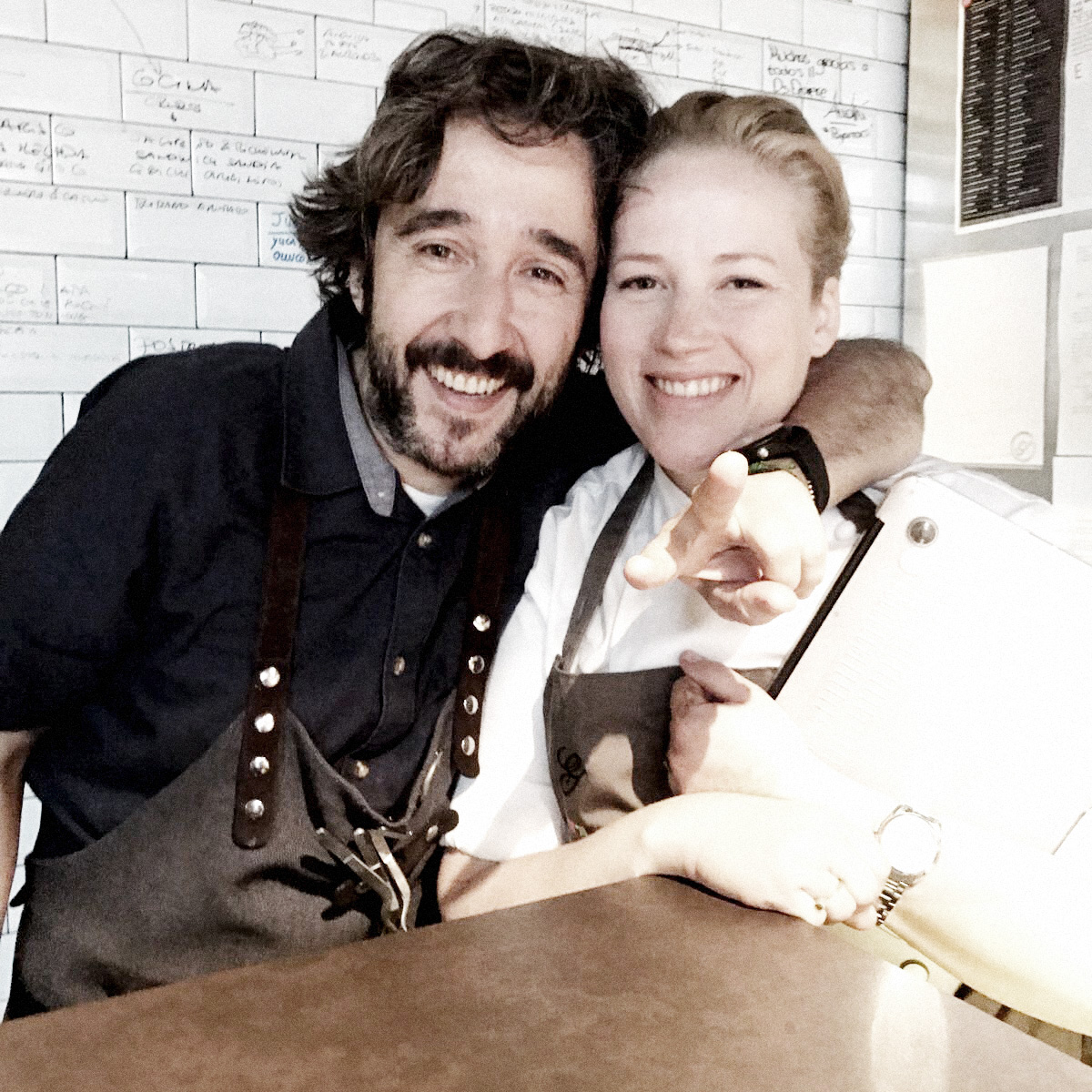 Diego is one of the most interesting chefs I have met and is reflecting his personality in every detail of the restaurant and in his cooking.
The service team is young and fresh and despite the deceiving look of casual, tremendous perfectionists. The whole place just has a feeling that you want to be a part of and cooking with Diego and his team was a true pleasure. 
The next day is spend processing a months of craziness and enjoying the incredibly beautiful Madrid before heading back to Bolivia for a change of suitcase before the next trip to Pakistan..